Machado School Heritage Society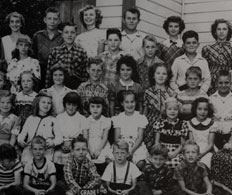 The original Machado building was in continuous use as school from the Fall of 1895 until May of 1967. The California Field act mandated earthquake standards for school buildings and the Machado School building was one of its first casualties. As of May 18th 1967 classes could no longer be held in the building that had withstood the 1906 earthquake and the subsequent 1989 Loma Prieta earthquake without damage. The school district installed a portable building behind the old school for grades one and two but the old school itself was left vacant and used for storage. By 1974 it was in a sad state of disrepair.

Commendably, the Board of Education at that time rejected demolition of the old building while members of the local community sought a means to preserve the old school. There was a great deal of activity by a number of community organizations from February 1974 until the formation of the Machado School Heritage Society in October of 1976. These organizations included the Morgan Hill Historical Society, the Machado Neighborly Club and the Santa Clara County Historical Heritage Commission. There was a lengthy negotiation process to clarify the deed on the property and the relationship of the Machado School Heritage Society with the School District. All parties finally approved a legal agreement in August of 1979. Crucial to this agreement was the donation of land for access to the site by Harold Ward who was a descendent of one of the schools founders.

The Machado School Heritage Society (MSHS) was incorporated as a non-profit 501(c)(3) corporation on Oct 15th 1976 # 800583 and bylaws were dated Sept 27th 1976. After the legal agreement in 1979 regarding the deed on the property, the MSHS began a series of repairs that were initially supported by a $30,000 grant from the Heritage Commission. However, the majority of the labor and materials to complete the restoration were donated by local volunteers and businessmen. Restoration was complete by March 1983 and a dedication ceremony was held on May 21, 1983. The project was the recipient of a Historical Preservation award for 1983.

In January of 2003 the pump for the well failed and the School District removed the children from the portable building that had been on the site since 1967. Again with much local support and effort, the MSHS is assisting in the installation of a new portable building so that children may once again use this site for the foreseeable future as a place to learn and grow.

The old school serves as a local community center for everything from weddings and birthday parties to Yoga classes and Boy Scout meetings. The MSHS continues to maintain the old school, supported by memberships and donated funds from community members and by renting out the building.